As technology evolves faster than kids grow up, parents are often left scrambling to decide how and when to talk to their kids about sex, and exactly what to say. Many don't understand gender identity, sexting, or internet safety enough to be an authority on it, let alone help their children navigate it.

Cue Talk Sex Today: What Kids Need to Know and How Adults Can Teach Them, released August 15 by Wood Lake Publishing. Written by Saleema Noon, this important how-to guide is the modern parent's Hail Mary to everything sex-and sexual-health related. The book builds on the work of iconic sexual health educator Meg Hickling, of bestselling Speaking of Sex fame, breathing new life and bringing a modern twist to Hickling's much-respected body of work.



6.75 x 9 inches, Paperback | 320 pages, 2 colours throughout
ISBN 978-1-77064-813-5 | $24.95




---
Saleema Noon, B.A, M.A., O.B.C.
With a Master of Arts degree in sexual health education, Saleema Noon has been teaching for almost 20 years not only in the field of sexual health, but in the areas of assertiveness training, internet safety, healthy relationships, body image and self-esteem. Creator of the popular iGirl and iGuy Empowerment Workshops for nine-12 year olds, Saleema is respected by the media as an expert and has appeared as a regular guest on CTV, Global, and CityTV. She is also a member of the Order of British Columbia.


---
Wow! This book surpassed all my expectations...Saleema has such a gift for delivering material many of us - including myself - find awkward in a humorous, accessible and thoughtful way. Covering everything from the scientific facts to gender identity to internet exposure and so much more. I truly believe this is the only book parents will ever need to educate themselves and their kids on sexual health. - Cea Sunrise Person, bestselling author of North of Normal

This book is teeming with valuable information about sexual health (or body science as the author calls it). The book lays out a general curriculum for appropriate information about sexuality for different ages. It includes sections on kids with special needs, managing the internet, sexualized violence and other important topics. It's an easy read and one that would be helpful for parents, teachers and others who wish to learn how to talk about sex with young people. - Dr. Farah Shroff, Faculty Member, Department of Family Practice and School of Population and Public Health at UBC


---
A B O U T T H E E V E N T
---
Where:
Calgary Public Library, Central Library,
5th Floor N, 616 Macleod Trail SE
When:
Thursday November 3, 6-7:45pm
Details:
Author presentation at 6:30 pm,
followed by book-signing
Please let us know that you'll make it, as space is limited.
To reserve your place click HERE.
Or contact:
Samantha Michaels, Publicity, Wood Lake Publishing
Phone: 1.800.663.2775 | Email: publicity@woodlake.com
---
WOOD LAKE PUBLISHING
Imagining, living, and telling the faith story.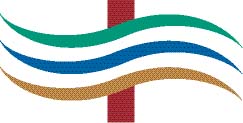 WOOD LAKE IS THE FAITH STORY COMPANY.
It has told:

The story of the seasons of the earth, the people of God, and the place and purpose of faith in the world

The story of the faith journey, from birth to death

The story of Jesus and the churches that carry his message.

Wood Lake has been telling stories for more than 30 years. During that time, it has given form and substance to the words, songs, pictures, and ideas of hundreds of storytellers.

Those stories have taken a multitude of forms - parables, poems, drawings, prayers, epiphanies, songs, books, paintings, hymns, curricula - all driven by a common mission of serving those on the faith journey.